Extending PivotViewer with Bing Maps
Lately I've been extending the PivotViewer control with extra functionality to see how far the PivotViewer experience can be taken. Most notably LobsterPot has launched the Pivot showcase which features the enhanced PivotViewer - I've blogged about this recently.
Today the next update to the PivotViewer has been released and it now features a Bing Maps view for any collection with geographic data. So far only the flickr collection has this feature, but were are planning more in the future. The map feature can be activated via the new map view control, see screenshot top right.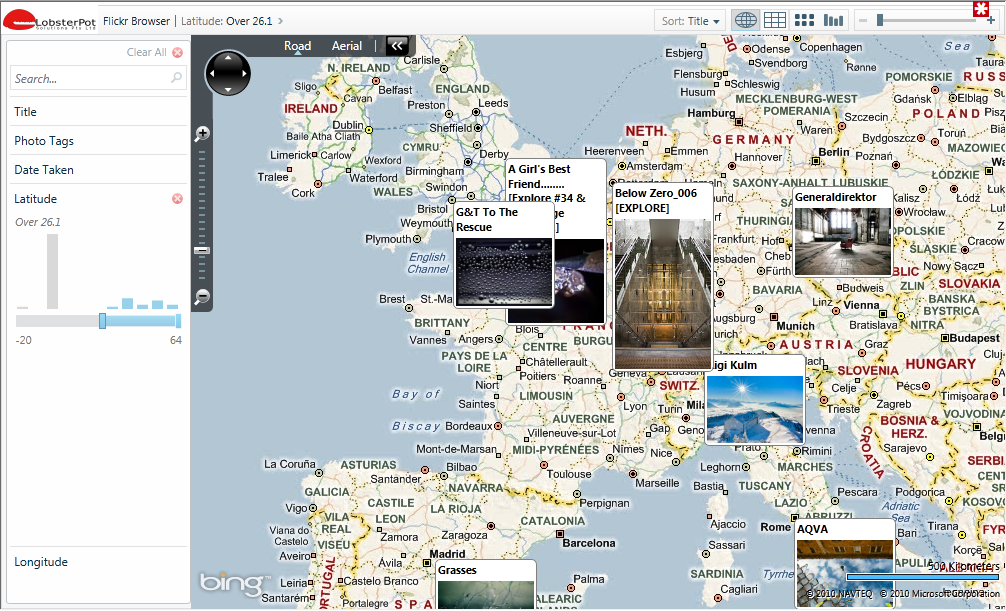 At this point in time the mapping experience is pretty basic, but I'm planing to add smarter clustering around points that are close together, item details when clicked and to view a larger version of the image when zoomed in.